Stained Glass at the Church of St Peter, Lampeter
This full-colour booklet was written by Martin Crampin and John Hammond for the church. It describes all of the stained glass windows in the church, together with notes and illustrations of other features. The chief artwork of the church is its west window by Wilhelmina Geddes, one of the great stained glasss artists of the twentieth century. It is her last monumental work and one of the finest stained glass windows in Wales.
St Peter's is a Victorian building designed by R.J. Withers. Earlier stained glass of the 1870s includes work by Daniel Bell and Lavers & Barraud. Not all of the windows have been firmly attributed, but twentieth century works by Robert Newbery, C.E. Kempe & Co., Shrigley & Hunt, Ninian Comper and Powell & Sons are all found at the church.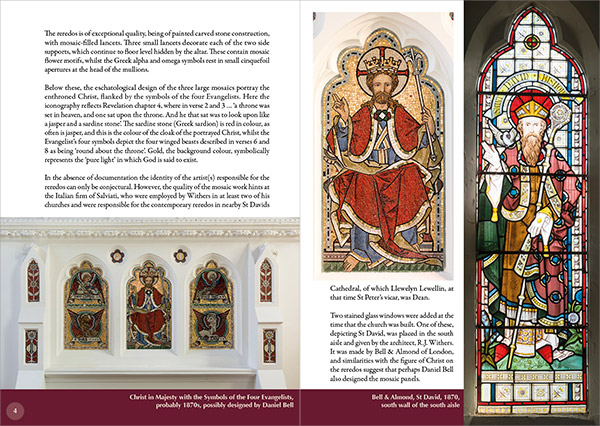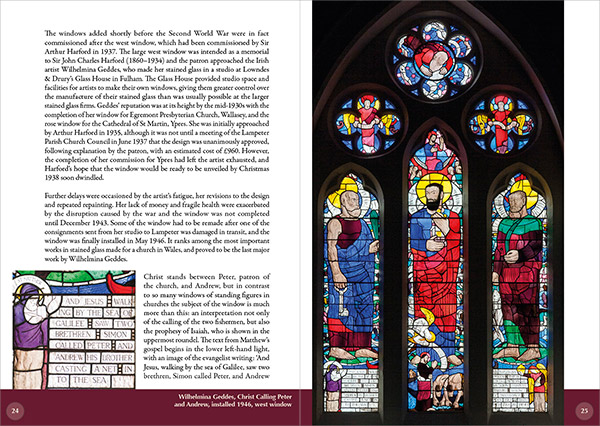 Copies are available at the church.
Review
'the authors have done justice in words and pictures to all the church's glass, and this is another Sulien Books production that can be heartily recommended'
Peter Cormack, Journal of Stained Glass
Sulien Books
art and craft, ancient and modern