Stained Glass at Hafod
Only fragments of Thomas Johnes' glittering collection of Renaissance stained glass survive at the Church of St Michael, Eglwys Newydd, Hafod (Cwm Ystwyth). These remnants of perhaps the best collection of its kind in Wales were salvaged from the fire at the church in 1932, after the rest of the collection perished in the 1807 fire at Thomas Johnes' house at Hafod.
Very little has been published on the surviving fragments until now, and all of the main roundels and diamonds are generously illustrated in the book.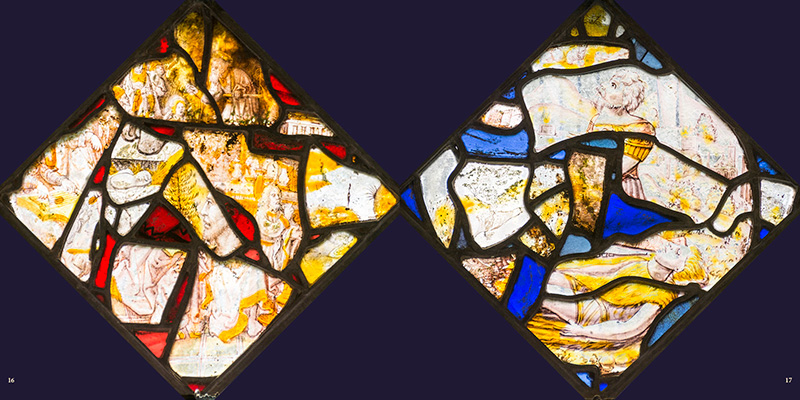 Copies should be available at Eglwys Newydd, which is usually open for visitors in the summer months, and the Hafod Estate Office.
Reviews
'exactly the kind of guide a stained glass historian would wish there was for every church with a significant glass collection.'
Heather Gilderdale Scott, Vidimus
'Connoisseurs and scholars of Netherlandish and German glass of the period will find the author's text helpful and the illustrations a rich resource for vitreous detective work.'
Peter Cormack, Journal of Stained Glass
Sulien Books
art and craft, ancient and modern