Stained Glass Windows in Llanfihangel Genau'r Glyn Church
This full-colour booklet was commissioned by the church at the time of the reordering of the west end of the building, completed in 2013. The stained glass in the church was all added in the twentieth century and includes good work by James Powell & Sons (Whitefriars), Celtic Studios and Roy Lewis. The Roy Lewis windows are of particular interest as the artist grew up in the area before leaving to train in Swansea and then the Royal College of Art in London. As he emigrated to Australia in the mid-1960s, there are only a few windows by him in Wales, and his Ascension in the south wall of the church is arguably his best work.
The church can be found at Llandre, between Aberystwyth and Borth in Ceredigion, west Wales.
This book was published nearly two years prior to the establishment of Sulien Books, but like other books on this site, it was written and designed by Martin Crampin, who also provided the photography. The book also draws on archival research on the windows undertaken by the churchwarden Avril Thomas. The text was translated by Susan Jenkins for a separate booklet in Welsh using the same design.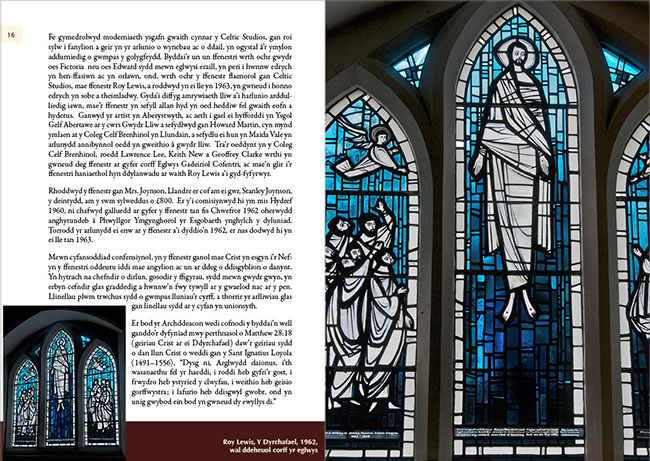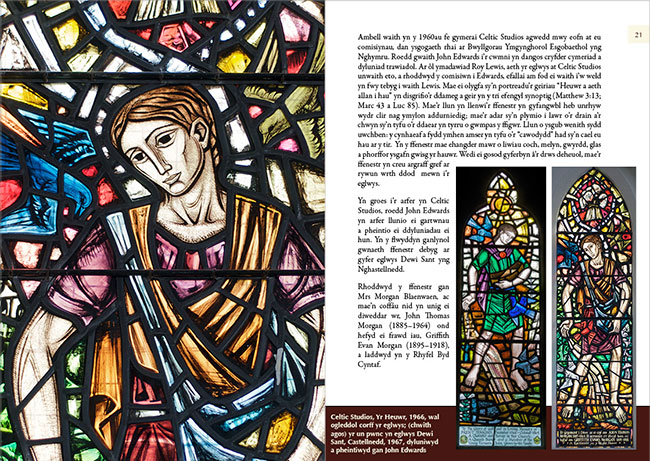 Copies are available at the church. Alternatively, contact books@sulien.wales or use the Paypal buttons on this page. Take care to select the copy in your preferred language if ordering online.
Reviews
'The book provides an excellent example of what can be achieved when church groups are prepared to research church records and other available archives and employ the expertise of someone like Martin Crampin who is a first class photographer of glass and recognised as an authority on stained glass in Wales.'
Alun Adams, Pobl Dewi
'a significant contribution to the study of Welsh stained glass.'
Peter Cormack, The Journal of Stained Glass
Sulien Books
art and craft, ancient and modern