Churches
Church buildings are an essential part of the architectural heritage of the western world, and their presence is integral to our conception of both the landscape and townscape across Europe and in other parts of the world.
The various forms of visual art found in churches have generally been less well appreciated. Art is something that is usually thought to be found in galleries, museums and public spaces. What is now regarded as art of the medieval period was usually made for the church, but it is often encountered in museums. Paintings by the early Renaissance masters were often frescoes on the walls of churches and monasteries, reredoses or altarpieces. In many cases these works have been increasingly removed from churches, re-framed and hung in private collections, and latterly public galleries.
Medieval wall painting survives in several hundred churches across England and Wales, but this is only part of the rich medieval visual culture that can be found in these buildings. It is most vivid in stained glass, but is also manifest in ceramic tiles, brasses, and in the carving of stone and wood to make reliefs, screens and figure sculpture.
In the modern period, art historians have primarily followed the market by focusing on paintings as independent, and usually secular, objects. In the fifteenth century painted panels were cheap imitations of sculpted works or tapestries, but by the end of the sixteenth century the flat painted surface achieved supremacy over those other visual and often abstract forms: the decorative arts.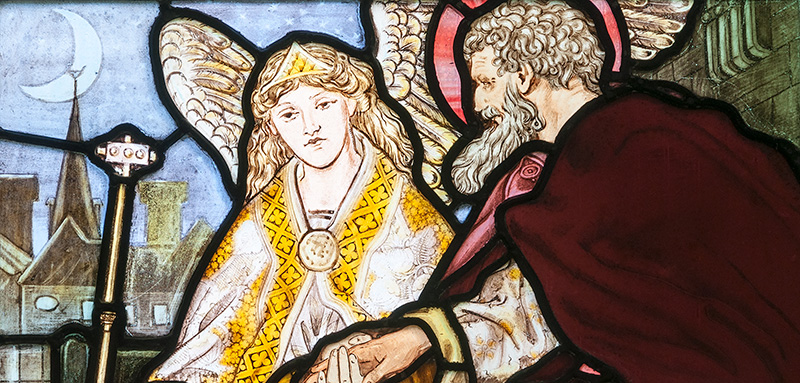 Non-figurative decorative arts continued to be made for the church after the Reformation, when figurative painting or sculpture was discouraged and destroyed. From the mid-nineteenth century the visual arts were embraced once again by many churches, in both abstract and pictorial forms. Work by some of the finest artists of the nineteenth and twentieth centuries may be found in churches in the form of painting, sculpture, stained glass and other decorative arts, alongside other interesting and culturally important works by much lesser-known artists, designers and commercial studios. Until recently this has been largely overlooked in art historical scholarship, with an increasing number of scholars and enthusiasts turning their attention to this kind of visual arts practice, at a time when many places of worship are facing financial difficulty and closure.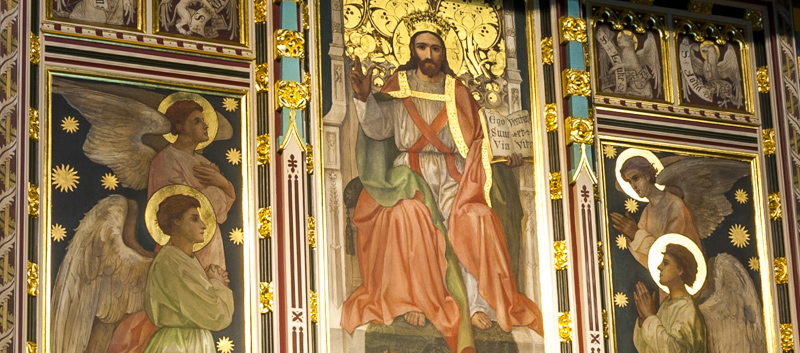 Unknown galleries of art in churches are found in city centres, outer suburbs, towns, villages, the coast, the mountains and the open fields. Without better research and interpretation these treasures of art, ancient and modern, will remain unidentified and marginalised, and increasingly at risk. Rectifying this gap in our appreciation has been one of the aims of Sulien Books.
Sulien Books
art and craft, ancient and modern