Hidden Gems: Stained Glass at the Church of St Gwenllwyfo, Anglesey
The church at Llanwenllwyfo is home to one of the most important collections of early Renaissance stained glass in Britain. This full-colour book introduces this remarkable collection of Continental stained glass and includes illustrations of all of the main panels from the Neave Collection that were given to the church in 1877.
The book is primarily the work of J.O. Hughes, a churchwarden of the Church of St Gwenllwyfo, who spent many years researching the glass. His work was continued by his wife Catherine and the book was brought to fruition by Avril Lloyd, which is published with parallel texts in Welsh and English. An additional article by Martin Crampin discusses the dating and provenance of the stained glass, much of which is thought to have come from the Charterhouse in Leuven (Louvain).
The book includes many full-page photographs of this sixteenth- and seventeenth-century stained glass, much of which exhibits Flemish glass painting at its finest.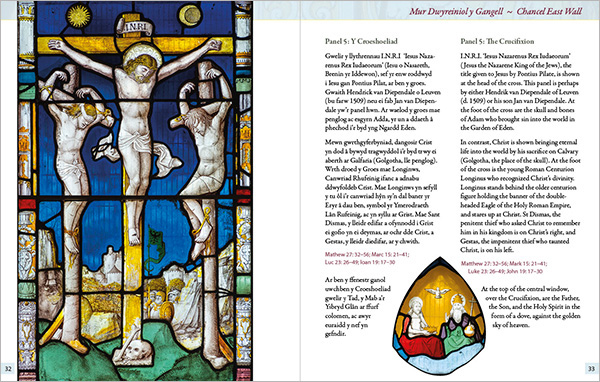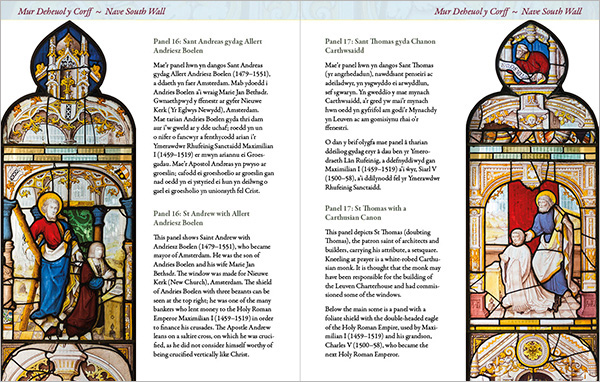 Reviews
'a beautifully-produced tribute to the passion of Hughes and his wife, which has drawn well-deserved attention to this important collection of sixteenth- and seventeenth-century stained glass.'
Heather Gilderdale Scott, Vidimus
'This is an exemplary study, both scholarly and eminently accessible ... all the photographs are reproduced impeccably, making this – unusually – a serious volume that can also be used as a guide-book in situ.'
Peter Cormack, Journal of Stained Glass
Sulien Books
art and craft, ancient and modern