The Medieval Tiles of Strata Florida
This book on the medieval tiles at Strata Florida was produced following the creation of a series of images based on the patterns found on the tiles (first exhibited in 2014). It followed a similar format to the book on the grotesques at Gresford, produced earlier in the year as a special limited edition to accompany the exhibition, 'Patterns, Monsters and Mysteries'.
The book features many of the digital images exhibited as prints for the exhibition. It also contains photographs of the fourteenth-century tiles and earlier drawings of them published at the time of the excavations at the abbey in the 1880s.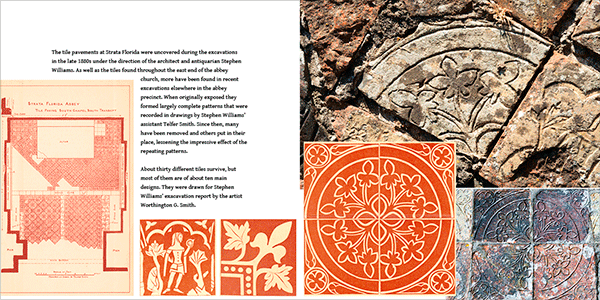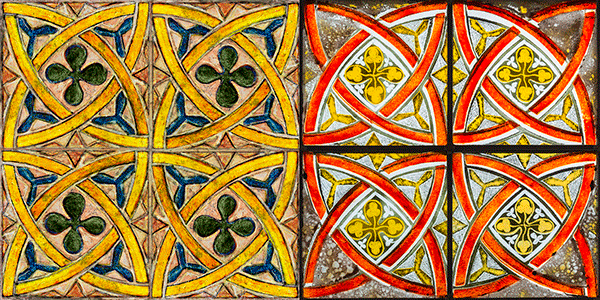 The book was the first to be listed as a title for Sulien Books. The edition is limited to 200 copies, and all copies are numbered.
To order the book please contact books@sulien.wales.
Sulien Books
art and craft, ancient and modern